I was first introduced to hostels back in 2016 when I did a road trip around the USA. I had no idea what a hostel was or what to expect. I have had so many questions about hostels and decided to put all my experience in one place so you have tips for staying in hostels for backpackers. I cover a lot of information that I wish I had known all those years ago. Hostels are wonderful for backpackers as it is so easy to meet fellow travellers. They are also the best place to stay if you are on a budget.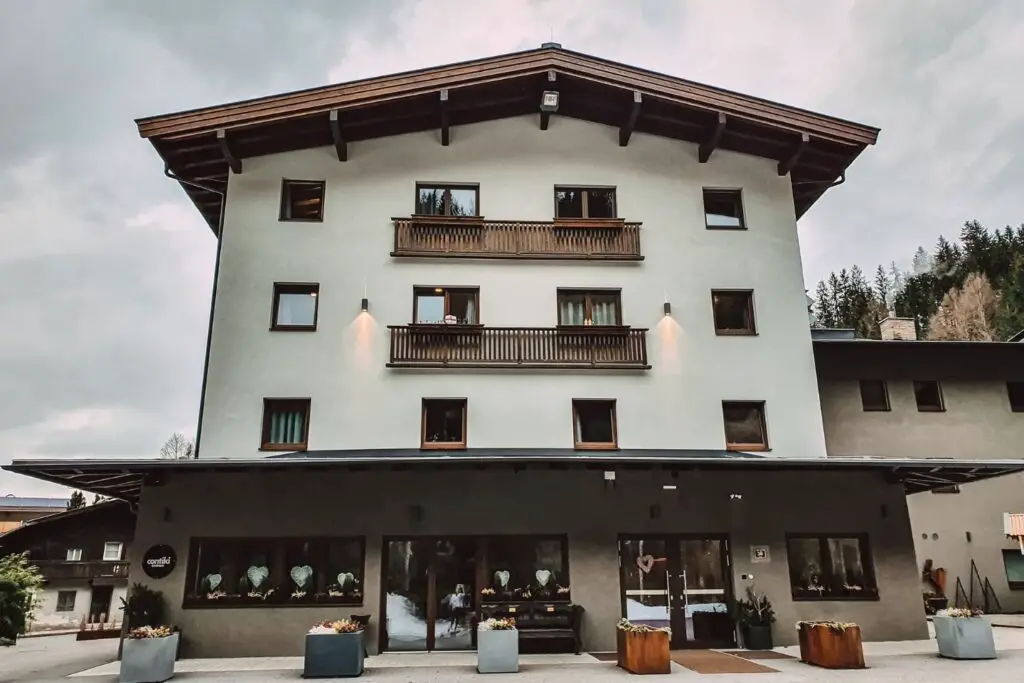 Tips for Staying In Hostels
What Is A Hostel?
Hostels are low budget/basic forms of accommodation. They consist of multiple bunk beds per room (up to 22 people) and some are triple bunk beds. Most of them have separate bathrooms (although some have en suite), a kitchen/dining area, a common room, laundry facilities and WiFi. There are also female/male dorms as well as mixed.
Note: Laundry facilities are extra although some do have free detergent.
What Is The Difference Between A Hotel And A Hostel?
Hostels have fewer amenities than hotels. The bathrooms you have to walk out of your room to get to (usually) and it is shared. You have to share your dorm room with 4-22 people! and there is basically no privacy. There is no TV in your room, however, there may be one in the common room. Some hostels do offer private rooms which are exactly like a hotel for more money than the dorms, but it is still cheaper than booking a hotel.
Who Are Hostels For?
Anyone and everyone! I have seen so many different ethnicities, ages, groups. You name it I have seen everyone, it is so diverse! I find them particularly great for solo travellers. It is so easy to meet other solo travellers as backpackers are very like-minded, everyone is in the same position as you.
Are Hostels Safe For Solo Backpackers?
9/10 I have stayed in hostels as a solo traveller and I have had no problems (touch wood) Having said this do bear in mind that I hardly drink alcohol and I am usually in bed by 10 pm.
How Do Hostels Work? The Check-in Process
Like a hotel, you have to check in. Check-in times will vary but usually around the 12 pm-3 pm time slot. If you arrive early you can leave your bag at the hostel If you arrive after this time, you can check in when you arrive and head straight to your room. Bed linen and pillows are included (sometimes they do include a blanket too, if one isn't provided you can always ask for one). Most hostels however do charge for towels so make sure you bring your own. Some also have breakfast included as well (be sure to check this)
Note: Some hostels do charge you to keep your luggage with them pre-check-in. You can check the hostel's website for this information.
Where Can I book? How Do I Decide Which Hostel I Would Like To Stay In?
I mainly use hostelworld to book hostels. To find the perfect hostel where I want to stay, I look into where the hostel is located and how close it is to public transport (so it is accessible to the city). I then look at the reviews and if it is a party hostel or not (I quite like a peaceful night sleep). Then I weigh up the cost of the bed with how many people are in the dorm room. I always opt for fewer people in the room as I find it less disturbing. Some do prefer a female-only dorm, for me this isn't really an issue.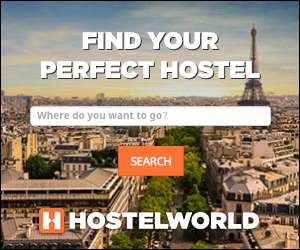 Hostel Room Types
Female or Male/Mixed Dorms
Between 4-22 people in each room
Only some dorms will have an ensuite however these are usually more expensive
Breakfast isn't always included – best sure to check before you book
This will vary depending on the person. My personal preference is a four-person female dorm. I personally prefer fewer people as it is less disruptive however the fewer people the more pricey it becomes.
Note: If you prefer a bottom bunk you can email/call the hostel and ask for this preference if this is a worry. I didn't know this was possible however I have found out from other backpackers who have been successful.
Different Types Of Bookings
(with Hostelworld)
Do note that are two different types of bookings.
1) That is non-refundable (they usually take the money out fairly swiftly)
2) The hostel offers free cancellation so you can reserve your bed for the night up until 3 days before your stay (then they charge you). This is great if you are unsure but don't want to leave it until the last minute.
How Long Can You Stay In Hostels?
A very short period of time. It depends on the hostel as some are a week, some two weeks and others a month. I have not been in a hostel that is longer than this but they may exist.
What Is There In The Room?
Bunk beds include a pillow, bed linen and possibly a blanket, lockers and a bathroom (if you have an en suite dorm). I would highly advise keeping your valuables locked away in the given lockers. Make sure you bring a lock with you that has a flexible loop or is quite large as some of the lockers are quite big and you want to be able to lock your items securely.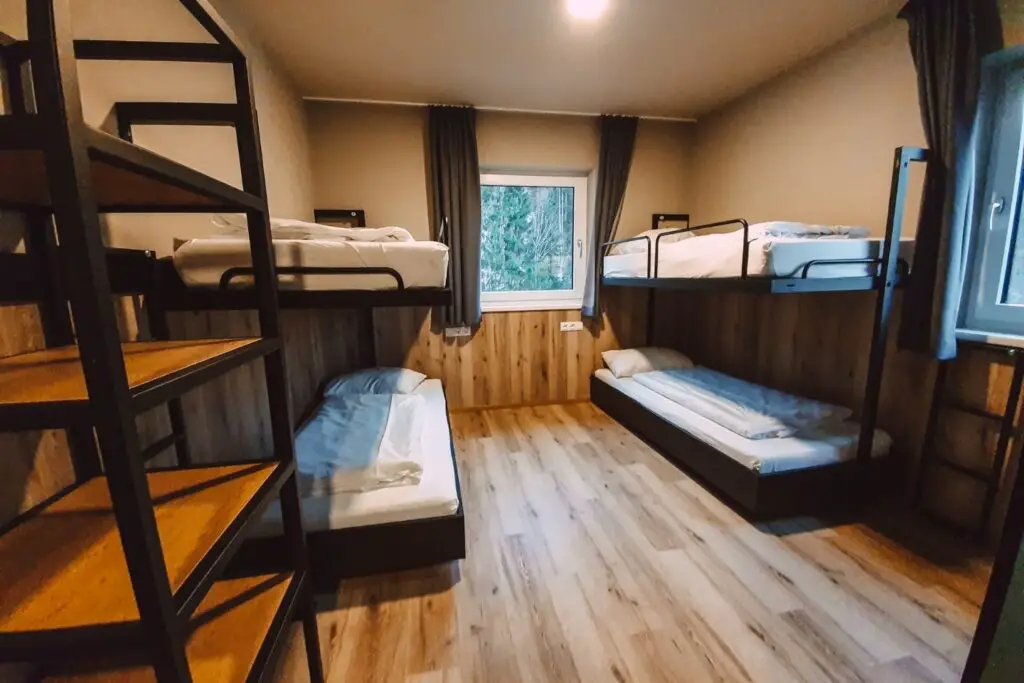 What To Wear To Sleep In A Hostel?
I wear pyjamas (as I would at home) Please be aware that there are others in the room if you do sleep naked. There have been many instances where people have rolled over and are butt naked, I definitely have seen more than I should off, lol.
What Do You Need To Stay In Hostels?
Honestly, you don't need a lot. The added extras would be an Eye Mask, Ear Plugs, a travel adapter, a microfibre towel, flips flops (for the showers) and a lock.
I highly recommend locking up your valuables and hostels can charge for locks. Some lockers have large locks so I'd recommend getting locks like these which have a flexible loop to ensure it fits (and keep your belongings safe.)
What Is it Like To Stay In Hostels?
Having to share a room with around 4-22 individuals can be disturbing, however, I enjoy hostels for the social element. Many have events where you meet people all around the world. I have made such good friends by staying in hostels worldwide. The common area is also great if you need to work and/or socialise so you get the best of both worlds. Sometimes there is a queue for the shower but if I am paying under £10 for my bed, I don't mind so much.
Benefits Of Staying In A Hostel
Hostels are the cheapest accommodation for solo backpackers
Most hostels have events such as a walking tour or a free breakfast included. This is an awesome way to meet new friends.
Hostel Essentials Things To Have In Your Hostel Room
Tips for staying in hostels
Many hostels charge for towels and locks so make sure you bring your own.
Many hostels have events such as a free walking tour or bar crawls. These events are fabulous as it is a great way to meet friends. I would take full advantage of this.
Hostels usually give out free maps at reception, I would highly recommend picking one up.
There is no age/gender matching system in hostels (unless you book yourself in a male/female dorm) Just something to be aware of.
Wifi is always free (I have never been in a hostel that doesn't offer free wifi, just make sure you ask for the password when you check in.)
Some hostels do not have lifts! If you're a backpacker you're fine but you don't particularly want to lug your suitcases up 6 floors of stairs (FYI this did, in fact, happen to me so research beforehand.)
Be aware that if you do arrive early, some hostels charge you to leave your bags with them.
I hope you enjoy this post on my tips for staying in hostels for backpackers. Please feel free to comment below if you have any additional questions.
Peace and Love always