I am a female solo backpacker and I get asked so many questions about this topic. The most common questions are "You go by yourself?" "Is it safe?" or "you're really brave" People are constantly telling me not to do it, it isn't safe etc. In reality, I have had the best experiences solo travelling so here are my pros and cons of backpacking.
Pros and Cons of Backpacking Alone
Before I begin with the pros and cons of backpacking alone I want to share some advice. Here is some advice for backpacking alone for the first time. To be honest I wish I knew about this before I embarked on my first ever journey solo. Let's begin!
Be Prepared
At the start of the day, I always make sure I have a fully charged phone AND power bank just for emergencies. I also create a very rough plan for my day so I know where I am going/how much money I'll need/how I am going to get there. I am quite spontaneous so my plan never goes to plan but at least I have an idea right?
Top Tip: Always bring something to keep you occupied! You never know how long you will be on transport/waiting in queues. I have my kindle which I take everywhere with me. You may even want to download some shows for the journey?
Be Educated
Research! Where are you staying? Is it in a dodgy area? Where is the nearest grocery store? The more you know about the area, the more comfortable you will become. Think about where you want to stay, is it close to the city? Easily accessible? What do you want to do in the area? This will help you decide where you want to stay.
Top Tip: Central locations are great as you can walk to places easily although some may be noisy due to the location. Be sure to check the reviews of the hostel before booking.
Be Wise
As they say, if it is too good to be true, it probably is. If you ever feel unsafe or something just purely doesn't feel right, GET OUT OF THAT SITUATION ASAP. Trust your instincts if you come across a narrow alley that you don't like the look of, turn around and take the long route. If you ever get lost and believe me it happens to the best of us, ask for help. Go to a coffee shop/restaurant, I'm sure they will be more than willing to assist you.
---
Related Posts
---
Benefits of Travelling Alone
You get to do everything you want to do – No one telling you what you should do or when it is honestly the best feeling.
You live by your own rules – Who said I cannot have dinner at midnight? You're in charge!
No one to tell what to do – What I hate most is people telling me that I shouldn't be doing something by myself. You shouldn't be going to the theatre by yourself, you shouldn't eat by yourself? Why the heck not?
You have so much freedom – What I truly love about solo travelling is the freedom you have. You can go anywhere you want whenever you want. One day I may go to the beach or I may visit a museum, who knows? The world really is my oyster.
You meet so many people from around the world – From staying in hostels I have met so many people from around the world, it is mental. I even met someone who lived in the same town as me from home in Vegas! Who'd have thought eh?
You can work/phone home/talk to friends where ever you are – Most networks now allow you to phone your home country at no extra cost to you. This has made my life so much easier and more convenient. It's also great to know that you can talk to them whenever you want. (Remember about the time difference though, I did accidentally phoned my parents at 4 am)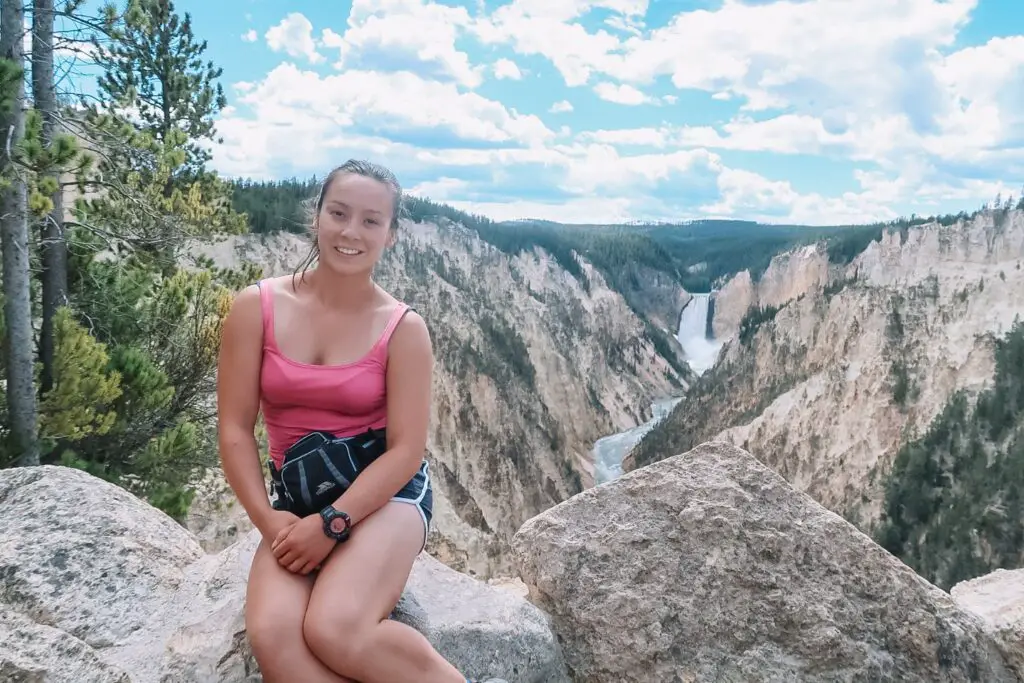 Cons of Travelling Alone
Every Decision is yours – It can be extremely difficult and hard work. You decide what you want to do/where to eat/what time to get up. It can be very draining and you have no one to bounce off. You do learn to be very good at decision making.
You learn to eat by yourself in a restaurant – Can be quite awkward but I usually work or take a book with me, time seems to fly then.
Hard to take photos of yourself: I sometimes take my tripod or I have to ask a stranger, either way, it still works.
Can get extremely lonely – Especially if your in a hotel room as you don't meet people. Opt for hostels, they usually have the best social nights were you meet fellow solo travellers.
Forgetting items and having to buy them instead of asking a friend who probably hasn't forgotten said item. (again happens to the best of us)
Cost more money – It can cost more being solo especially uber rides and cooking but it's not a big deal, at least no one is telling me where or what I should eat right?
Travelling Solo To Find Yourself
This section was added as I know many of you are afraid to travel alone. I was this person! Years had passed and I waited for people to come with me and no one did. I took my own fate into my own hands and it ended up better than I ever imagined.
Travelling solo is liberating. That freedom you get to explore a new place is refreshing and I am so glad that I got to do it. My advice: Don't wait for the right time as it will never come. Do it now!
Thanks for reading my pros and cons of backpacking alone, let me know if this has helped and if you do have any questions let me know.
Peace and love always.