Beddgelert is a charming picturesque village located in Gwynedd, Wales. It is so small in fact that there are only 500 residents. There is an ancient stone bridge that intersects the rivers Glaslyn and Colwyn. This bridge is a must-see and is the most photographed bridge in the village.
If you are wanting to explore the Snowdonia mountains, Beddgelert is a perfect place to start. In fact, it is a starting point if you wish to climb Mount Snowdon (the highest point of wales.
---
Related Posts
---
Top 5 free things to see in Beddgelert Wales
1) Beddgelert Grave
The name Beddgelert means "Gelert's grave" in Welsh. Gelert was the name of Prince Llewelyn's dog who got killed by the Prince. He thought that Gelert had killed his child having found him with blood around his mouth. It wasn't until he heard the child screaming that he had sadly mistaken the child for a wolf.
You can find Gelert's grave south of the village. The walk to Gelert's Grave is beautiful and very short.
2) Gelert Statue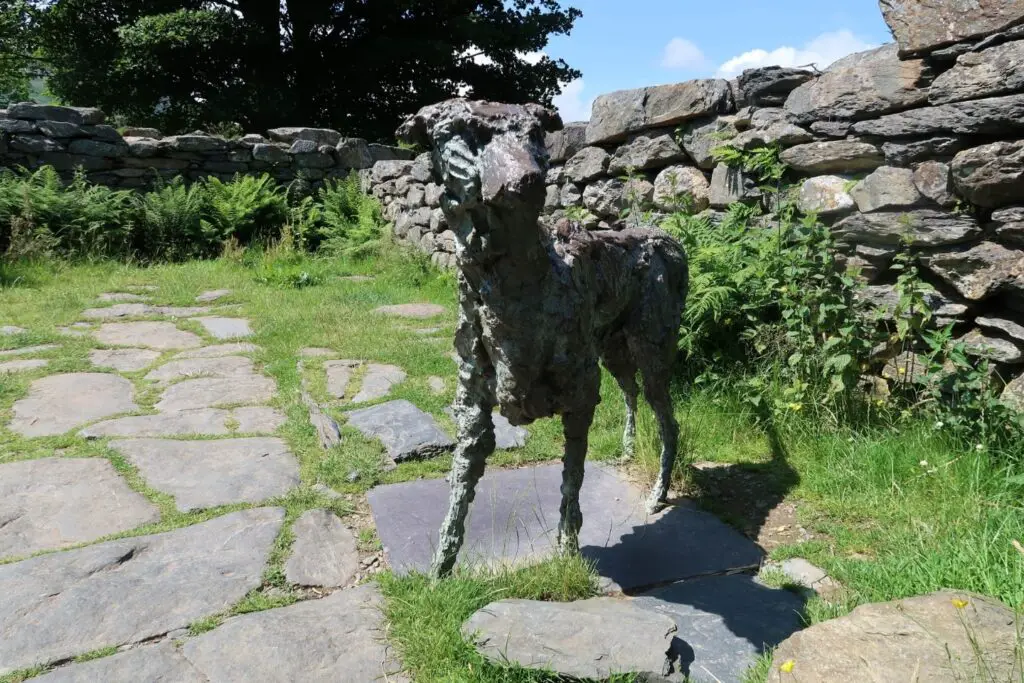 If you carry on your walk from Gelert's Grave you will find Gelert the dog's statue in this little shelter. You will have to look inside as it isn't obvious that there is a statue in there.
3) St Mary Church
This church is in a beautiful setting. It is a grade 2 listed building and is considered one of the oldest Christian foundations in Wales.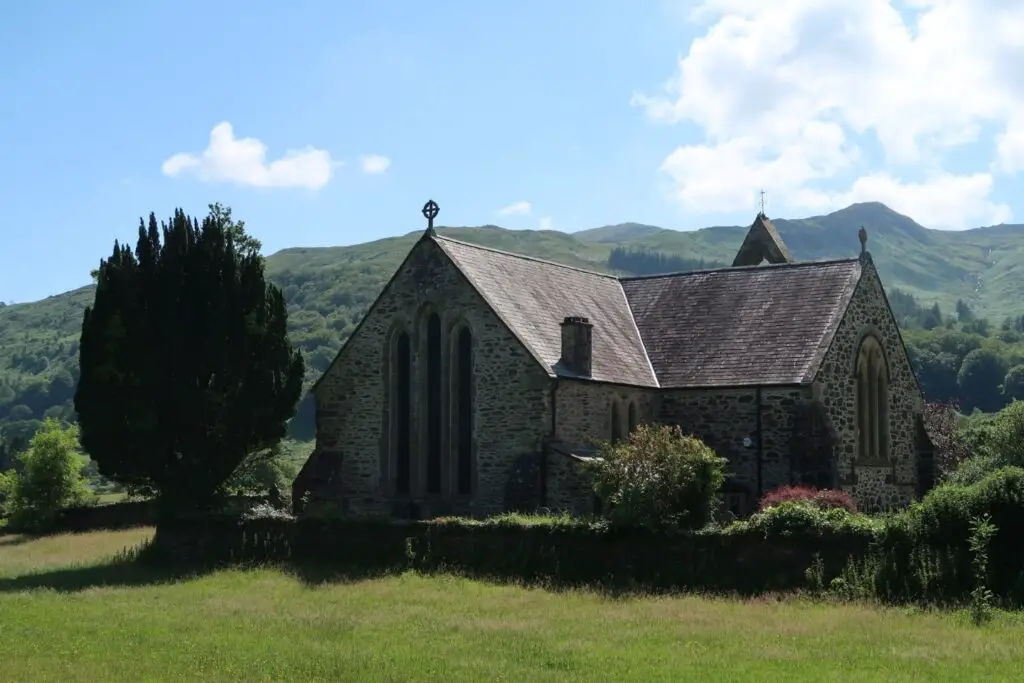 4) Aberglaslyn Pass Walk
The Aberglaslyn Pass is a 5-mile walk and will take approx 4-5 hours to do the loop. This walk is beautiful and dog friendly. If you love hiking this walk is stunning. Make sure you talk a short detour to Gelert's Grave and Statue! This is a perfect spot to take a break or have lunch. You may even want to dip your feet into the river as it is super shallow.
5) Visit Beddgelert Wales Woodcraft Store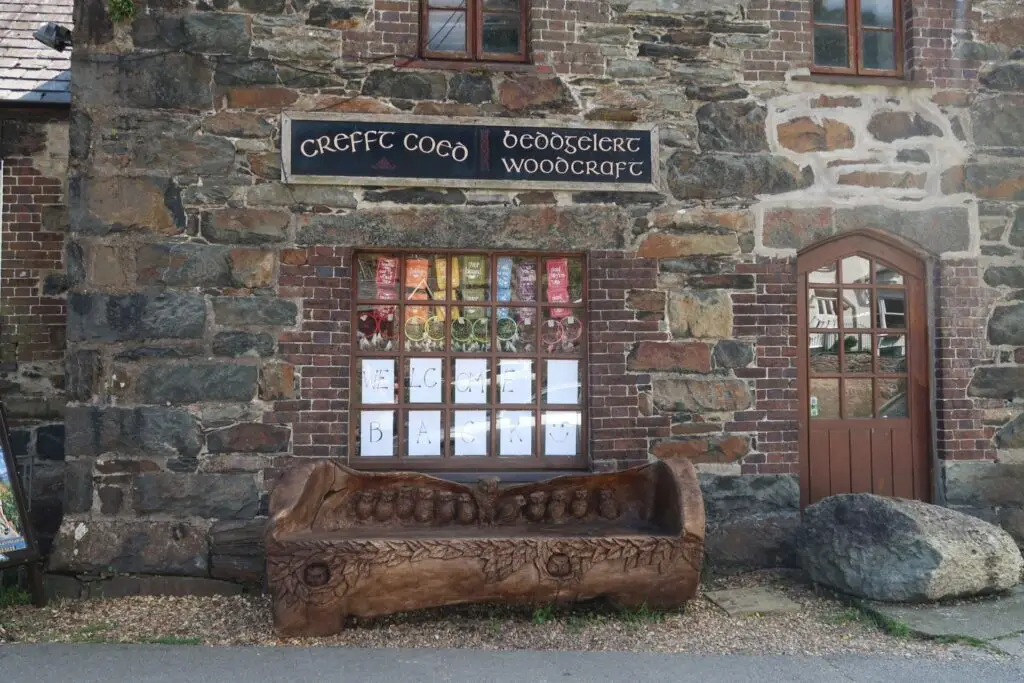 Beddgelert Woodcraft is in the heart of Snowdonia Even if you don't fancy purchasing anything, I would highly recommend taking a look in the store. They use all-natural products and work with Indonesian craftsmen to create these wonderful pieces of woodwork. The Beddgelert Woodcraft company is part of fair trade so rest assured their buying and selling is done ethically.
Budget things to see in Beddgelert Wales
Sygun Copper Mine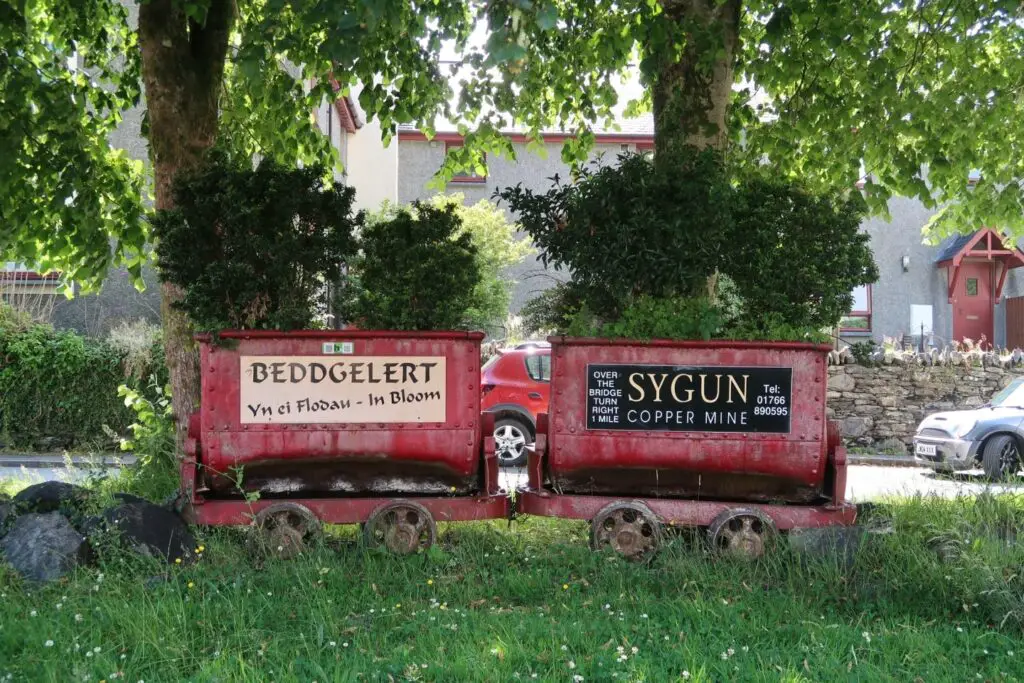 The only activity on my list that you have to pay for is a self-guided tour of the Sygun Copper Mine. It costs £10 and no pre-booking is necessary simply turn up. It lasts only 40 minutes and the total distance is approx 500 metres. Mask sure you bring additional layers as it is a lot cooler down there and bring sensible shoes due to the wet floor and uneven surfaces. For more info check out the Sygun Copper Mine website here.
Additional info about Beddgelert, Wales
Where to Park in Beddgelert Wales?
I parked at Dolfair Car Park in Beddgelert Wales. This car park was recommended to me however there were not many spaces. I had to wait for someone to leave to park my car here. My advice is to go early or later on in the day. It cost £3 for 4 hours or £6 for the whole day. Be sure to bring change as sometimes the card machine doesn't work.