Hello there! I'm Holly a professional musical theatre actress, travel blogger and lifestyle content creator. I am the creator of Budget Bon Voyage, an affordable travel blog showing you how you can travel affordably. Here you will find all things free, cheap and cheerful as well as some helpful advice on the way.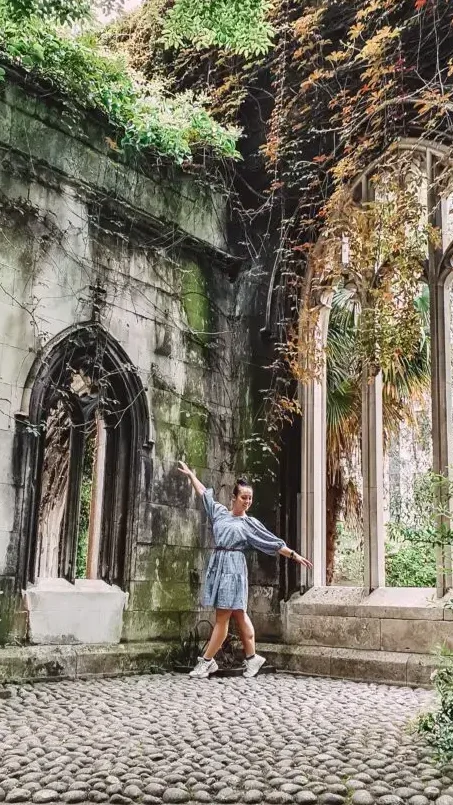 Fun Facts About Me
I grew up in the seaside town of Maldon, Essex and went to school and sixth form in Colchester, Essex.
In my free time, you will find me dancing, singing, going to the gym and playing the piano.
I trained as a Personal Trainer in London and teach exercise classes such as spinning, step and aerobics.
I am mixed raced my mother is Chinese and my father is white British.
I live for the adventure having visited 48 states of the USA, being stuck in a tornado and nearly getting eaten by a bear twice!
Musical Theatre
At the age of 18, I decided to study dance and musical theatre professionally. These were the hardest years of my life as the performing industry is brutal. It was during these years that I really struggled with my confidence and always felt like I wasn't good enough. I sadly didn't make any friends in my years at drama school, at the time people always thought I was 'odd'. It wasn't until I left that I had a newfound confidence and bagged my first professional contract.
Disneyland Paris
My first contracted job was working as a character and parade performer at Disneyland Paris. This was the first time I lived and worked abroad alone knowing no one and going to a country where if you don't speak the native language you aren't liked very much. It's fair to say I struggled, languages were not my forte and I always hated working with people who just spoke french all the time. In fact, I did find it quite rude not going to lie.
I actually had to leave my job after a few months as all the costume work took a toll on my back. I was constantly in pain and ended up with bruises on the upper back – the job as much as I enjoyed it clearly wasn't for me.
Solo Travel
I have always wanted to travel but have never had the confidence to go solo. Being female in a country I hadn't visited scared me. Thinking about it now I do believe it was to do with my parents being worried and bringing that worriedness to me. I felt like the only way I could do this is to go to a country where they speak my native language and not go too far afield.
I was currently working as a waitress at the time and thought this can't be it. Working in a place I don't enjoy, eating and sleeping cannot be what life is all about. It was at this time that I started to look at working abroad. I always wanted to travel and thought the best way to do this was to work and travel – I didn't have a lot of money at the time.
USA Summer Camp
I have always wanted to attend an American summer camp and seeing as I was 25 at the time the best way to do this was to work at one. I did a lot of research and found my dream summer camp: French Woods Festival of performing arts. I applied directly and got offered the position of assistant director at the summer camp. It is worth me noting here that this is not a standard summer camp. It was a performing arts camp where celebrities send their children.
It is also the summer camp where Maroon 5 was formed (the rock studio has been named after them). I had the best time at this summer camp and learnt a lot about living and working in a whole new country. There were incredibly long hours and hardly any rest days. I worked at camp for 12 weeks all day and I had 3 full days off. Having said this I would highly recommend working at a US summer camp if the opportunity came. It was a once-in-a-lifetime experience that completely changed my life.
My Travel Journey
I started travelling very late at the age of 25 after completing a professional performing contract in the USA. Now as you probably know dancing isn't paid incredibly well so I have had to figure out innovative ways to travel with minimal funds. I always get asked how I travel full-time with very little money and I am here to show to how. So grab your backpack (or suitcase) and join the fun of affordable travel.
As well as travelling I also enjoy shopping. I show all my bargains and must-have items on my TikTok account and some helpful advice along the way.
Thanks for reading!